---
Why Jewellers in Dubai Need a Digital Marketing Agency
Why Jewellers in Dubai Need to Use a Digital Marketing Agency for all Aspects of their Website Design in Dubai
Dubai is the world's 3rd largest diamond trading hub. That means the market for precious stones in the city-state is vast. It also means that there's fierce competition between businesses to attract the attention of customers.
Did you know that 38% of browsers * will stop engaging with a website if they feel that the layout or content is unattractive?
Not only that but, a study from leading software developer Adobe found that almost 80% of browsers * are immediately turned off by websites with poorly designed content.
Jewellery should inspire and invoke feelings of desire – and love. The same feelings need to be prevalent in the design of a website for a Dubai-based jeweller.
Here's the reasons why any jewellers need to task every aspect of their website design in Dubai to a reputable digital marketing agency like 3Digital.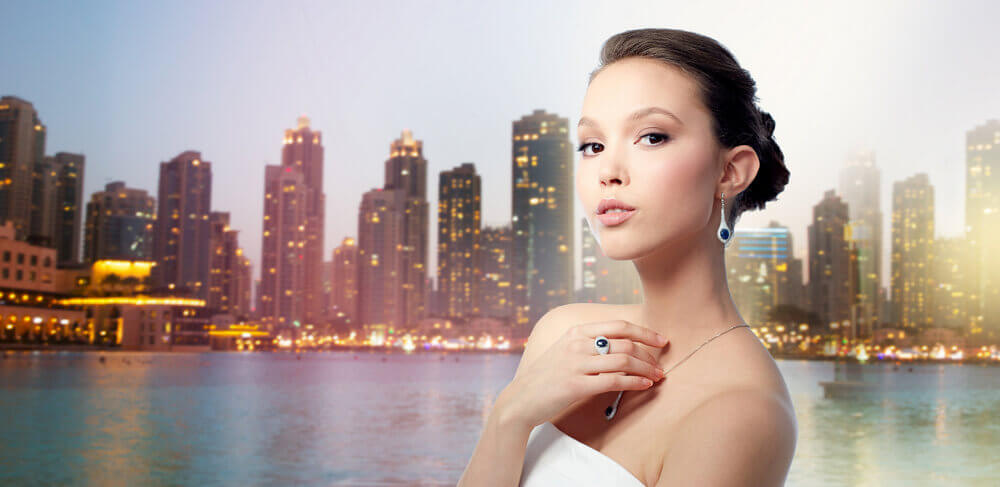 Create a Clean Website Design – That's Focused on the Jewellery
Depending on products, services or nature of the website, the amount of information on offer from the instant you hit that link does differ. Some websites benefit from rich, in-depth content answering all the questions visitors want to know. A jewellery website is not one of them.
Too much content can prove a distraction, leading perspective buyers to take a wrong turn on their journey to discovering that scintillating piece they've been looking for. With thousands, if not hundreds of thousands of Dirhams at stake, this is a diversion that jewellers can ill-afford.
To achieve increased online sales, or even attract better leads, websites must have a clean, simple layout, one that focuses on the products. This makes the website easy to navigate and find those designs that make eyes sparkle.
A jeweller's website design in Dubai should feature crisp background colours, such as pearl, cream or white and have clear navigation options. A website's font should be clear and distinctive (ideally Arial, New Times Roman or Calibri.) The website should also be free from excessive banner ads, links, or pop-ups.
But, most importantly, displaying jewellery and associated images in the best resolution possible is imperative. You're trying to invoke desire after all, and no-one looks upon a pixelated image with desire! Any additional information, such as the price, carat and purchasing options should also be clearly-stated.
---
04 271 2254
Call Us Now for a Free No Obligation Quote
We can help with all your digital marketing needs. SEO, PPC, SMM, website design and much more.
---
Inspirational Call to Action to Increase Online Sales
You want visitors to come to the store, or at least pick up the phone and make an enquiry, so give them every opportunity to do so! Strong calls to action are imperative, after all what good is it to showcase your sublime jewellery is buyers don't know where to go to make a purchase?
Calls to action should be located near the finish line – once buyers have completed the customer journey – once buyers have been sold of the merits of your jewellers and its individual pieces. An experienced digital marketing agency, like 3Digital, knows how to direct visitors along a journey that ends with a clear call to action.
There's also so many other ways to peak buyer's attention through effective online marketing. From designed a multi-channel campaign of social media marketing in Dubai to selecting eye-catching images to complement your jewellery designs, a leading digital marketing agency, like 3Digital, knows how to design a website that evokes an emotional response from every demographic.
Images such as a happy couple on their wedding day, an elegantly dressed woman about the attend a ball, or a well-groomed man, complete with James Bond-style tuxedo will attract attention – further selling a glamorous lifestyle, and creating customer desire.
Any calls to action are used on product pages, shopping carts and other aspects of the website that visitors invest much of their time exploring. Getting creative with your calls to action can also attract visitor's attention. Instead of saying something bland, like 'Contact Us Now', a company that specialises in website design in Dubai will recommend something like, 'Find the Perfect Ring Today' to really piqué visitor's attention.

Astute Navigation and Organisation with a Great Website User Experience
It may seem somewhat obvious but, any jewellery website must have a layout that visitors can navigate with ease. Online, people are very impatient. It's believed that websites have as little as 7 seconds * to grab visitor's attention. If visitors can't find what they're looking for in a matter of moments, they're gone.
The best jewellery websites should feature very simple navigation, with pages and products sorted into categories. This enables visitors to find what they're looking for in a matter of moments. All categories are clearly displayed (preferably in a vertical list on the left-hand side of the page), and not overwhelm the rest of the content on the page.
In addition, and what a website design in Dubai agency might recommend you (depending on the nature of your website and your expectations) to create a landing page for wedding rings. Then link the landing page to the homepage and display ring options below it.
Finally, clearly visible contact details are paramount. Don't display contact details in a header. Contact forms are a neat and clean way of incorporating contact details into jewellery websites. Visitors that must search long and hard to get in touch with your jewellers, won't become buyers anytime soon!
3Digital is a multi-national full-service digital design agency located in the Business Bay in 905 Prime Tower, the agency is ideal for jewellery businesses in Dubai and most other business types from retail to construction.
---
Click Here
Request a Quote Today
Find Out What 3Digital Can Do to Increase Your Sales
---
Sources:
https://blog.hubspot.com/marketing/compelling-stats-website-design-optimization-list

https://www.tributemedia.com/blog/you-have-7-seconds-what-a-visitor-should-know-about-your-website-within-moments
Recommended Posts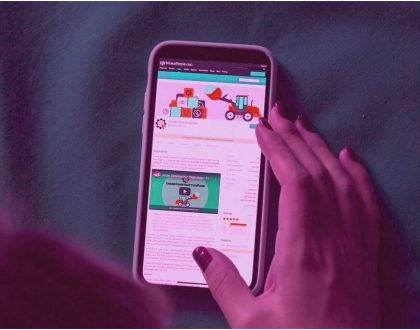 May 9, 2020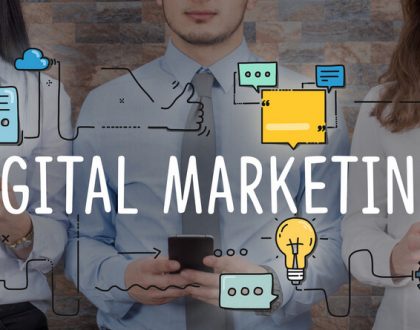 January 24, 2019