---
Top SEO agency services in Dubai and Facebook Ads
3Digital offers the top SEO agency services in Dubai. Our speciality is SEO (search engine optimization), but paid advertising is also important. Facebook Ads and Google Ads (formerly Google Adwords) dominate online paid advertising – and it's not hard to see why. Google processes an average of 3.5 billion searches every single day. Facebook's mobile advertising revenue percentage rose to 88% in the fourth quarter of 2017, a 3% increase over Q3 in 2017.
Top SEO agency services in Dubai include Facebook Ads and Google Ads
It's safe to assume that Facebook and Google Ads dominate paid search. Yet, for businesses these statistics are just that – statistics. They offer little insight into whether Google Ads or Facebook Ads is the right platform to market their business.
But which is the better paid search platform? Which should I use? Unless you're a digital marketer with expansive paid search knowledge and experience, this is a question that's difficult to answer. Fortunately, 3Digital knows paid search, and is here to show five reasons why Facebook marketing in Dubai is superior to Google Ads.
Facebook Ads Offer Improved Targeting
Unlike Google Ads where you can target just about any keyword you can think of, Facebook Ads only allow users to target the words in their database. This will streamline your chance of appealing to potential customers with real interest in your products and services.
Facebook holds a mountain of user data. This data includes very specific information about who users are, what they like and what they want. This information can be as inconsequential as they're favourite movie, book or TV show. Or, it can be what they're business needs.
With these preferences, Facebook Ads can directly target those people with a distinct and definite interest in what you're selling. Let say, for instance, that you own an Indian or Chinese restaurant in Dubai and you want to attract more customers. An intelligent marketing agency in Dubai, like 3Digital, will be able to create Facebook Ads allow you to tailor an ad campaign to those people who regularly dine at restaurants like yours, enticing them to come and sample your menu with incentives – and a well-designed and placed ad.
Google Ads doesn't know enough about users to truly tailor ad's to their preferences, and therefore cannot accurately create an ad campaign that will appeal directly to them.
Facebook Ads Are Visual
Facebook Ads pack a powerful visual punch. The best ads blend seamlessly with other visual content that users are interested in. This can include images and videos, and other elements of user's news feeds. When you consider the type of content that grab's and holds are attention online, this is a remarkably attractive selling point.
Visual ads are compelling. This type of content can convey aspirational messages to browsers – something that people of all demographics respond to. When leveraged with the persuasive nature of ads, content of this nature becomes very engaging.
Just as Google is consistently evolving the text-format of its PPC ads, Facebook consistently evaluates how its platform can offer users a satisfying – and rewarding online experience. The platform is evolving to meet the evolving needs of its users. This has included ramping up the allotted advertising space on the site. Yet, despite this, Facebook marketing in Dubai remains a visually engaging platform which is a major selling point to advertisers. The only difference today is that there's more ad content for users to absorb.
Facebook Ads Offer Superior Return on Any Investment
The streamlined targeting and visual appeal of Facebook Ads aside, there are other reasons why businesses and marketers may well favour Facebook over Google Ads, the main being that Facebook marketing in Dubai, managed by a leading digital marketing company like 3Digital, offers a tremendous return on any investment.
Savvy advertisers can stretch even a limited marketing budget across the platform. Although any budget will vary depending on scope, campaign goals and brand awareness factors, overall Facebook Ads are remarkably affordable – especially when you consider the tailored impact.
Small businesses and companies with tight marketing budgets benefit greatly from a Facebook marketing campaign. When you consider the potential for a vast return on any investment made when a marketing agency in Dubai, like 3Digital, manages a Facebook ad marketing campaign on your behalf, any investment is well worth it.
Facebook Ads Offer Better Selling Opportunities
Using Google Ads for a paid search campaign can be frustrating. As mentioned, not only do Facebook ads promote seamless integration with different media, they also allow you greater character space to advertise who you are and what you do.
The more you can elaborate on your business and its services, the more chance you have of convincing customers to contact you. Think about it, you may have seconds to grab and hold your audience's attention. You need to communicate why customers should choose you.
Google Ads allows for a character length of 75 words. Facebook ads allows for 135 characters. That's almost double the space – it's a no-brainer, Facebook marketing in Dubai gives you more selling opportunities than Google Ads.
In addition, Facebook Ads allow businesses to use words and characters that Google Ads restricts. This can help businesses to get creative with their ad copy, injecting some personality into the ad, appealing to niche sectors, and really grabbing the attention of potential – and existing customers.
When considering if why Facebook ads are better than Google Ads, you only really need to remember one simple fact. Facebook ads help customers find you. Google Ads helps you find customers.
3Digital SEO agency in Dubai can help you to advertise who you are and what you do on the world's biggest, and most influential social media platform – all you need to do is watch your brand swell in popularity!
3Digital is a multi-national full-service digital design agency located in the Business Bay, the agency is based on a collaboration of close siblings and deep friendships that have lasted more than three decades. Our CEO, Rashad Al-Safar is based in Dubai and has comprehensive skill base and unsurpassed customer commitment ethos.
Address: 3Digital, 706 The Binary, Business Bay, Dubai, UAE, PO Box 414195
Tel: +971 (0)4 578 6254
Perfectly positioned to grow your business, we have our fingers on the pulse of all things digital.
Sources:
http://www.internetlivestats.com/google-search-statistics/
Recommended Posts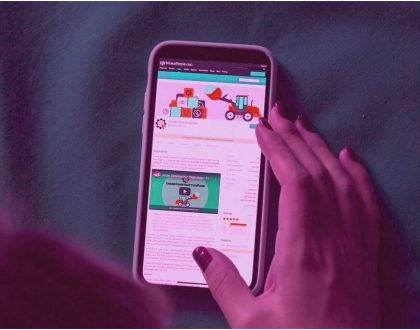 May 9, 2020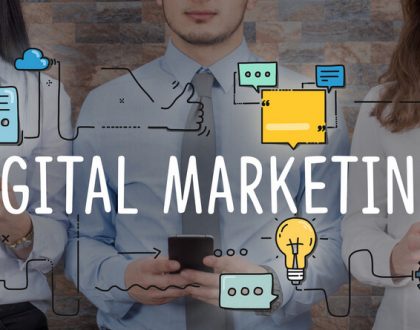 January 24, 2019