---
Four Reasons Why Your Business Should Prioritise Facebook Marketing in Dubai
There's no doubt that Facebook reigns supreme as the social media platform of the digital age. As of the fourth quarter of 2017, Facebook had 2.2 billion active monthly users worldwide. * The opportunities to reach a global audience are unparalleled.
Conversely, Twitter, which has historically been Facebook's closest rival in terms of professional social media marketing, registered 330 million monthly subscribers as of the fourth quarter of 2017.
Given that marketers are always looking for a means to engage with existing and potential customers, promoting brand values and building a loyal client-base, it seemed inevitable even a decade ago that Facebook would grow to become a social media juggernaut. Why? Facebook connects people – and people with ideas.
Today, Facebook marketing in Dubai should be the cornerstone of any corporate social media marketing. The platform can generate leads – converting casual platform browsers into loyal buyers. So, if you're not currently utilising your Facebook account at all or to its full potential, here are four reasons why your business should prioritise Facebook marketing.
Local and Global Exposure with Facebook Ads
Facebook as 1.4 billion active daily users. Having a Facebook account means that your business can reach an audience on a global scale. This allows you to create customers that before you may have thought infeasible.
Efficiently managing a Facebook account allows businesses to create pages, ads and be a part of groups. A group page can be managed by a business to promote their activities – reaching potential and existing customers and inviting them to share their opinions about the service they received. This also allows businesses to interact with their customers in a personal way.
Facebook ads have become phenomenally popular in the last few years. These ads directly target specific user demographics as selected by the advertiser. An effective ad campaign will be shared by Facebook users, and has the potential to send an influx of enquiries to the advertiser. All businesses need is a shrewd and knowledgeable digital marketing agency that can create and manage their social media marketing in Dubai – an agency like 3Digital.
Pinpoint Customer Targeting with Ads
Facebook ads allow businesses to target potential customers across different demographics, based on what they like, or are interested in. Should you wish to advertise your services to retail business owners, it's easy. Want to appeal to oil and gas professionals living in Dubai, Abu Dhabi or Sharjah? No problem. An intelligent Facebook marketing campaign will allow you to do this.
Ads can also be refined to target local customers, in addition to anyone living in the Dubai. The ability to tailor ads directly to those you want to appeal to greatly increases your chance to convert browsers into buyers – and direct online traffic to your website. Also, Facebook marketing in Dubai allows you to re-target visitors who have previously visited your website, effectively doubling your chances of building a loyal customer base.
Facebook's algorithm is designed to encourage interaction between the account holder (your business) and your audience. This form of personal interaction is something customers gravitate to – and appreciate.
Inexpensive Marketing Costs
One of the great benefits to asking a digital marketing agency in Dubai to create and manage a Facebook social media marketing in Dubai campaign is that it's cheap. Not only that, small businesses don't even need a website, nor do they need SEO, content or other digital marketing products than can prove costly.
The cost of building and managing a website alone can be expensive to small businesses – regardless of their budget. Facebook allows you to create a web page and display all the information you need to tantalise and attract potential and existing customers. Facebook ad campaigns are a great way to complement an engaging Facebook page.
In terms of cost, Facebook ads are quite affordable. They can be charged at different rates, depending on your budget. Facebook offers a CPC (cost per click) and CPT (cost per thousand) click payment method. This is great for businesses working to a tight marketing budget, or who wish to trail a campaign before committing to a longer-term strategy.
Facebook also offers two lesser-known payment methods. These are OCPM (optimised cost per click) and CPA (cost per action.) OCPM and CPA display ads to a target demographic who are likely to respond to the ad and those who are likely to take a specific action when they view your ad.
This flexibility and choice allows businesses to control their marketing costs and choose a campaign that meets their goals. Not only that, any Facebook marketing in Dubai enables businesses to adjust campaigns in real time, should results not be what you'd hoped for.
Campaign Performance
Knowing how any digital marketing campaign is performing is paramount to its success. A Facebook marketing campaign gives you access to a wealth of useful data through its comprehensive performance metrics.
Businesses can view specific and relevant information. From the amount of page likes, total reach of each post, and who is engaging with what you're sharing, this type of data allows businesses to learn more about their clients, tweak campaigns and target customers they wish to personally engage with. Analytics and data metrics are invaluable tools for any social media marketing in Dubai campaign.
Not only that, Facebook Adverts Manager allows you to see the actions that people have taken upon seeing your ad. You can see and likes and comments. This provides with valuable data to help them build future campaigns that will increase success rates.
These are just four primary reasons why your business needs to engage Facebook marketing in Dubai. Yet, the success of any campaign hinges on having an experienced digital marketing agency to oversee everything.
3Digital is one such agency. We can build and manage your Facebook campaign online, helping you to build your brand – and attract and keep a loyal client base!
Sources:
https://www.statista.com/statistics/264810/number-of-monthly-active-facebook-users-worldwide/
https://www.statista.com/statistics/282087/number-of-monthly-active-twitter-users/
https://zephoria.com/top-15-valuable-facebook-statistics/
Recommended Posts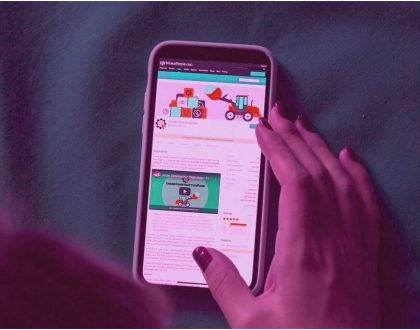 May 9, 2020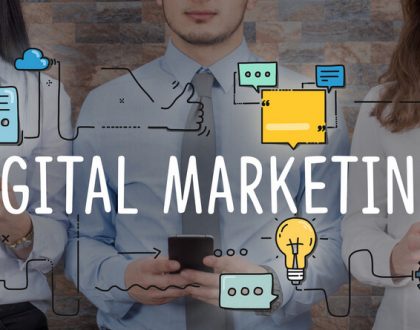 January 24, 2019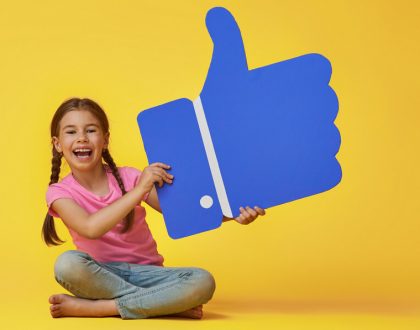 January 11, 2019