---
Why Your Business Needs to Update Its Mobile Marketing Strategy…Now!
78% of mobile searches for local business information results in consumers making a purchase. * Now, that's a statistic that should make all businesses sit up and take notice.
Google's planned shift to prioritise mobile indexing over desktop has long been spoken of in digital marketing circles. Yet, as we creep towards the second quarter of 2018, it seems that the evolution of website indexing is now upon us.
In late 2017, Gary Illyes, a webmaster trends analyst focused on creating a better search experience for users, announced that Google plans on rolling more websites on the mobile-first index in the coming months. This will have major implications for businesses across the globe throughout 2018 and beyond.
In the third quarter of 2017, it was estimated that there were as many as 3.5 billion unique mobile internet browsers. * By the end of 2018, it was forecasted that online mobile browsing will reach 79%. * That's an increase of 40% in just four years. 2019 is set to be the year when all companies and webmasters finally realize that mobile is the dominant way people use the internet
People across the world rely on their smartphones for email, engaging with friends, colleagues, potential and existing customers on social media and searching for essential information. Google has signalled that the time for thinking mobile browsing as secondary to desktop browsing has passed. Sound SEO in Dubai must reflect this.
The latest announcement indicates that Google is intent on focusing its search engine criteria on mobile-first indexing – and that website owners need to be ready for this. Ranking factors have long determined indexing, but up until now, desktop reigned supreme. Google is now beginning to crawl the mobile versions of websites, indexing the site based on mobile content and structure.

Why This is Huge
It seems obvious that without a website that's optimised for mobile browsing, you're going to suffer – and take a tumble down the rankings. A good SEO agency in Dubai, like 3Digital, will be able to help you. But, the longer you delay, the more potential revenue you will lose.
Responsive websites (those with lightning fast load times, are easy to scroll and feature responsive screen pinching) are what browsers, not only want but, expect. The days of unresponsive mobile websites which feature reduced content and poor functionality have long gone.
Furthermore, having a website that displays well on mobile devices is no longer enough to grab and hold browser's attentions. It must perform well too. Now, there are many factors that determine an individual website's performance, but first and foremost speed and page load time are paramount.
Google has stated that as of July 2018, their search engine will factor in performance when indexing websites. This means that if customers are twiddling their thumbs, waiting for your website to load on their smartphone or tablet, they're likely to click a link that gives them the content they want immediately. Not only that, expect your website to take a tumble down the rankings.
What Can Businesses Do?
If You feel that your website isn't ready for the mobile evolution – act now. The first thing you'll need to do is to employ the services of an SEO agency in Dubai, like 3Digital, to realign your website SEO for mobile-first marketing.
The beauty of employing the experts is that they know, not only what needs to be done to make sure your website is fully optimised for mobile browsing but, how to do it. Why not browse your website on your phone? Are there moments when you wish you'd sat at your desk or opened your laptop? If so, you need to refocus your SEO strategy on mobile-first.
Any e-commerce website should be set up to accept Apple Pay and Google Pay. Inputting card details to make a purchase is one functionality that is facing increasing scrutiny. Remember, browsers want their online experiences to be as easy and effortless as possible. As soon as your website makes it even the slightest bit more time-consuming, you run the risk of isolating customers.
These are but a couple of points that businesses need to consider as mobile-first SEO marketing comes to the forefront of SEO. Businesses owners simply cannot afford to think of mobile marketing as an afterthought. You need to be ahead of the game – and embracing mobile marketing will be the game in 2019 and beyond. After all, do you really think that smartphone usage will do anything but increase in the coming months and years?
3Digital is a multi-national full-service digital marketing agency located in the Business Bay in Dubai, the agency is based on a collaboration of close siblings and deep friendships that have lasted more than three decades. Our CEO, Rashad Al-Safar is based in Dubai and has comprehensive skill base and unsurpassed customer commitment ethos.
Sources:
https://www.biznessapps.com/blog/2018-mobile-marketing-report-stats-need-know/
Recommended Posts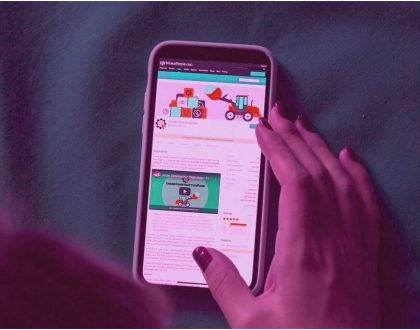 May 9, 2020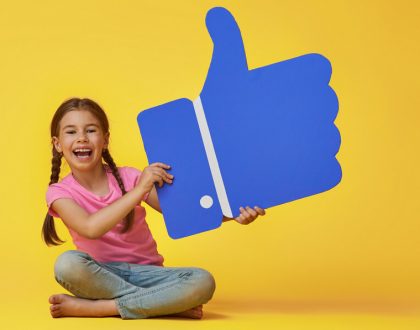 January 11, 2019