---
Ways that Synchronised PR and SEO in Dubai Benefit Your Business
The UAE's economy is today 231 times the size it was when the seven emirates of Abu Dhabi, Dubai, Sharjah, Ajman, Umm Al Quwain, Fujairah and Ras Al Khaimah formed, becoming the UAE on 10th February 1972. *
The economic growth witnessed in the UAE since the 2008 economic crash, and even prior to a decade ago, has seen corporate champions become global titans of industry. The ambitions of the region are vast, with a hefty goal of transforming Dubai into an economic mecca for travel and trade for nearly 2 billion people being the aim of the continued commercial expansion.
Approximately, 80% of Fortune 500 companies have offices in Dubai or Abu Dhabi. * That tells you much about the commercial landscape and the importance of public relations in the region.
The public relations sector is now one of the fastest growing sectors in Dubai, rivalling engineering and construction, oil and gas and retail trade and logistics. With the modern, integrated and evolving digital landscape marketing and communications channels are working more closely than ever before.
PR and SEO are obvious collaborators. Promoting quality content is one of the primary ways that SME's and blue-chip brands build and maintain their reputations. Effective outreach is essential to SEO success, something that PR is all about. Here are the four ways that an experienced SEO agency in Dubai, like 3Digital, can work to help your public relations firm stand out from the crowd.
Not Just Promoting, But Amplifying Your Content
As the old saying goes, 'content is king.' Yet, creating content that hooks your intended audience and compels them to act is art form. Digitally savvy browsers have become wise to clickbait and bored of unimaginative narratives.
However, with a little creativity and the ability to identify what attracts (and repels) your target audience, you can stand out from the crowd. Even better, with a modicum of ingenuity, a shrewd digital marketing agency can re-purpose existing content and make it more impactful.
Now, we're not talking about duplicating existing content, we're talking about using and improving on existing sources. Let's say you have an infographic that's not getting much online traction and a link to the original source. Why not pitch the infographic to other media sources? This will enhance its SEO value whilst being a valuable piece of PR content.
The joint effort of PR and SEO means both teams will influence client KPIs. This allows them to better report on how activities are impacting the client's business. In addition, the process gives PR teams a chance to meet tangible KPIs and SEO has added an additional resource to their activities, freeing up time to concentrate on other areas of a campaign – something that every SEO service in Dubai would be grateful for.
Aligning Brand Messages and Narratives
The larger your SEO and PR teams, the more difficult it is to control outreach. Conflicting messages through different types of content being released simultaneously becomes a key consideration – especially in the fast-paced worlds of media and digital marketing.
Having a PR and SEO agency in Dubai aligned with one another offsets this potential issue. This can be especially helpful when considering content publishing timescales, broader themes and brand identity.
Consumers buy into brands for different reasons. Of course, they're attracted to value, but something that's seldom remembered is that consumers buy into brands that reflect their own personal ethos. Conflicting brand messages and narratives cause confusion and instantly turn consumers off purchasing products and services.
Additionally, promoting two independent features simultaneously across different media platforms will confuse consumers, leaving them wondering which message they should believe, or which product or service is best for them.
Links and Coverage
Any PR agency would benefit greatly from the help of an SEO service in Dubai to optimise the links that have across their earned media coverage. This can include content like press releases or non-paid stories. Intelligent SEO can help to choose links that require a search engine ranking boost to get the client noticed – and they can help PR agencies to make sure that they are promoting the right link.
This is demonstrated when a client requires a specific link corresponding to an internal search query, such as, 'climbing shoes.' If the internal search page isn't indexed, the specific link won't benefit from keyword optimisation.
However, it's not only link acquisition within PR coverage that's important to building a strong ranking. SEO and PR teams should also work in tandem to make sure that any PPC or paid AdWords links aren't no follow links which do not boost a website's presence in SERPs – and can even incur penalties by Google.

Understanding the Function of PR and the Function of SEO
The last, and arguably, most obvious way of achieving success through synchronised PR and SEO is through an understanding of the function of each activity.
It's easy for an SEO agency in Dubai and PR professionals to take their knowledge base for granted – especially when communicating marketing functions to someone who doesn't work in that industry day in and day out.
Most PR professionals aren't educated on the true impact that online marketing can have on brand campaigns. Take some time to conduct learning sessions to boost professional knowledge and this will clarify how and why online activities are actioned. This knowledge will strengthen the relationship, and benefit clients.
To learn more about the role of PR and SEO, or to get your business in a prime ranking position, contact 3Digital today.
3Digital is a multi-national full-service digital design agency located in the Business Bay in 905 Prime Tower, the agency is based on a collaboration of close siblings and deep friendships that have lasted more than three decades. Our CEO, Rashad Al-Safar is based in Dubai and has comprehensive skill base and unsurpassed customer commitment ethos.
Perfectly positioned to grow your business, we have our fingers on the pulse of all things digital.
---
04 271 2254
Call Us Now for a Free No Obligation Quote
We can help with all your digital marketing needs. SEO, PPC, SMM, website design and much more.
---
Sources:
https://en.wikipedia.org/wiki/History_of_the_United_Arab_Emirates
https://www.prweek.com/article/1228761/rise-reputation-management-uae
Recommended Posts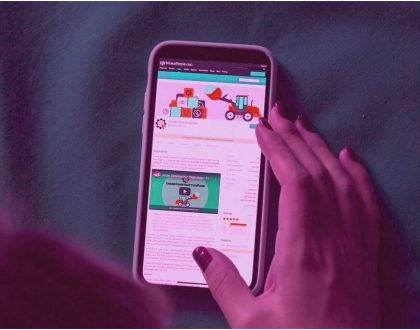 May 9, 2020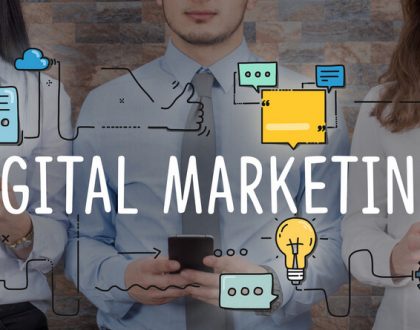 January 24, 2019