---
Social Media Marketing in Dubai for the Oil and Gas Industry
Four Ways that Social Media Marketing in Dubai Provides Great Value to Businesses in the Oil and Gas Industry
It's fair to say that historically, the oil and gas industry hasn't embraced social media marketing to the same extent as other sectors globally. However, it's impossible to ignore the influence social media marketing can have on commercial enterprise. No sector can afford to neglect SMM – and that includes oil and gas.
In 2015, Accenture and Microsoft surveyed 229 oil and gas professionals to gain an understanding of what they felt about social media marketing. The findings were significant. Of those oil and gas businesses that invested in SMM in 2015, 91% saw value in the investment in 2016.
So, what are the benefits of using social media marketing in Dubai within the oil and gas industry?
---
04 271 2254
Call Us Now for a Free No Obligation Quote
We can help with all your digital marketing needs. SEO, PPC, SMM, website design and much more.
---
Education to Improve Online Visibility
Even today, there's a massive amount of misinformation that surrounds the oil and gas industry. Many leading CEO's believe that the mainstream media filters, and in some cases, even stone walls positive news stories about the oil and gas industry.
There are some within the oil and gas industry who believe that providing the public with more information about the sectors endeavours is not only beneficial, but essential.
Social media marketing in Dubai provides an ideal platform for businesses build a rapport with members of the public by being transparent and opening dialogues. SMM allows oil and gas companies in Dubai to speak directly to supports and detractors, whilst showcasing their brand identity and values.

Industry Collaboration and Communication through Digital Marketing
The global nature of the oil and gas sector means that the ability to communicate with anyone, anywhere in the world in real time is essential to continued prosperity. Social media platforms, like Twitter, Facebook and Whatsapp are great tools for information sharing and real-time communication.
This allows companies to appear less of a 'faceless corporation' and more of an approachable business that adds value to the lives of their customers. This personal approach is important for securing long-term brand loyalty and something that Facebook marketing in Dubai, for instance, can achieve with ease.
Kirstin Martin-Claret, Global Digital Strategy Manager for GE Oil and Gas, asserts that for any oil and gas company to enjoy a successful digital marketing strategy they need to use platforms to create a deeper bond with others – in effect one of the primary reasons why social media is so popular today.
People have always cared more about what their peers have to say than organisations, institutions and governments. Oil and gas companies that make the effort to connect, share knowledge and start conversations with employees of a business, a degree of reciprocal collaboration is achieved – something that's highly attractive to consumers.
Recruitment: Find new employees through social media marketing
Over the last decade, how people search for for career opportunities has undergone a radical transformation. To recruit the best talent to the oil and gas industry in Dubai, companies must adapt their recruitment strategy.
It's evident that social media isn't going away anytime soon either. Most of us believe social media as integral to our lives – millennial's more so than any other demographic. It seems obvious to say that using Twitter, LinkedIn, Whatsapp, and of course Facebook marketing in Dubai to advertise roles and communicate with candidates is the best way to attract the best talent.
In addition, it's also been suggested that with many oil and gas veterans reaching, or past retirement age, the sector is finding it challenging to meet employment goals. Advertising vacancies on social media channels is the best chance businesses have of successfully recruiting candidates with the qualifications to meet this employment shortage.
Crisis Communication – Get the Word Out Fast
In today's digital world, commercial reputation management is paramount. The beauty of social media is that it gives everyone a 'platform' to share their views and opinions. This can enrich the lives of people across the world considerably – but it can also alert attention to an event that may harm a businesses' reputation.
This is no more evident than in the oil and gas sector. Should an oil spill or pipeline failure besmirch the reputation of a business, social media becomes a valuable tool. Rather than wait for news coverage to portray the event in a potentially biased way, Facebook marketing in Dubai, or real-time tweets of the accident through Twitter by someone on the ground can give valuable reassurance in times of crisis.
The ability to instantly take immediate action by reassuring everyone who may express concerns over the nature of an oil spill or pipeline failure will help to contain the potential swell of negative attention is paramount. Companies can use social media to communicate with shareholders and members of the public, providing helpful and insightful information before the rumour mill kicks into high gear.
These are just four of the reasons how social media marketing in Dubai can benefit businesses in the oil and gas sector. If you'd like to learn how 3Digital can help your oil and gas business build a strong reputation online through effective SMM, contact us today.
Sources:
https://www.advance-ohio.com/digital-marketing-oil-and-gas-industry/
Recommended Posts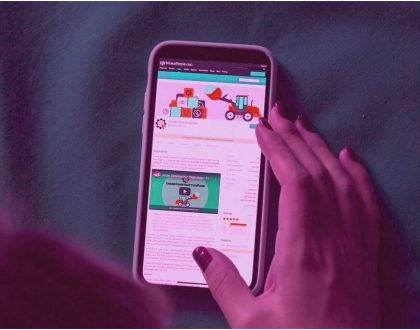 May 9, 2020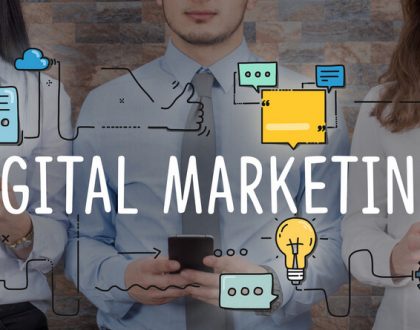 January 24, 2019