---
Real estate digital marketing agency in Dubai
In the digital age, it's all about social. Facebook alone has an estimated 2.01 billion users. * People want to share. People want to interact socially online. People want to connect. Google is not the only source for traffic anymore. SEO may still be the best value service for real estate marketing in Dubai, but Gogle Ads and Facebook Ads also offer excellent traffic sources.
An effective social media strategy is integral to any successful commercial marketing strategy. This is the same for every industry in Dubai – and real estate is no different. You should be easily accessible on all platform that your customers want to find you. This starts with Google search (SEO), Google Ads (search and display ads for PPC advertising), plus social media marketing (SMM) on channels like Facebook and Instagram. When potential clients start seeing your brand everywhere, they remember and are more likely to give you a call.
Real estate digital marketing agency in Dubai
However, despite this did you know that only 9% of real estate agents use social media platforms to advertise their properties? * The lack of engagement is preposterous when you think about it. Every real estate business in Dubai should use social media. And here's just a handful of reasons why.
Brand Reputation via Social Networking like Facebook Reviews
Successful branding is focused on achieving one goal above others: building trust. People buy into people they trust and like. There is a distinct correlation between an real estate agent in Dubai's reputation and the amount of revenue it's able to generate. Google reviews, Facebook reviews and any other social sites which people may see your brand have a large impact on your reputation.
An effective social media strategy by a real estate digital marketing agency will enhance an estate agent's reputation. Why? It build's brand reputation and authority. Sharing interesting, engaging and relevant content across different social media platforms will make customers sit up and think, 'these guys know their stuff.'
Why not advertise a stellar property on Facebook? This way you'll give yourself the best chance of reaching a diverse range of buyers, something that cannot be achieved with a local listing. Why not use Twitter to post a link advertising a virtual tour of a property in your portfolio? This way homeowners can really see themselves living in the home.
A good digital marketing agency in Dubai can set up and manage all your social media accounts – connecting with and building lasting relationships with your customers. We at 3Digital have vast experience with organics social networking and social media marketing (SMM), which also includes  pay  per click and pay per impression advertising. We are one of the most experienced PPC agencies in Dubai.
---
04 271 2254
Call Us Now for a Free No Obligation Quote
We can help with all your digital marketing needs. SEO, PPC, SMM, website design and much more.
---
Networking through Social Channels like LinkedIn for effective real estate digital marketing
Social media gives your business a great opportunity to network, building a digital footprint that shows why your estate agency is the best in the business.
Using Facebook or LinkedIn, you can create a network of contacts across the property industry that will help your business flourish. Start conversations, ask for referrals, encourage your contacts to share original content that you've created. A quick tweet is all that's needed. From that one referral, you could gain one, two or even ten new clients!
Why not instruct a social media agency in Dubai to reach out to homeowners online who are actively looking to sell their homes? You can easily build that personal relationship which is so important in any business. What better way is there to build a relationship with a vast range of potential customers than social media?
A diversified real estate digital marketing agency in Dubai
The more diversified your marketing strategy is, the more chance you have of appealing to a wider customer demographic. With social media, an expert digital marketing agency in Dubai can help you cast a wide net – attracting more customers than you ever thought possible.
By employing a paid online advertising or SEO strategy with effective social media marketing, you can give your estate agency the opportunity to scale new heights of success – ones that a singular strategy just cannot reach. The best real estate digital marketing agency will be one with experience in the industry, like 3Digital.
Use Twitter and Facebook to keep homeowners aware of any imminent and new listings. Posting consistent content to social media platforms will help you to leave that digital footprint which will attract buyers to your estate agent equipped with the trust that your content has cultivated.
You could post videos of listings to YouTube. As the third most visited site on the web and the second largest search engine, YouTube gives you a great opportunity to reach the almost 4 billion people online across the world! *
3Digital is a multi-national full-service digital design agency based on a collaboration of close siblings and deep friendships that have lasted more than three decades. Our CEO, Rashad Al-Safar is based in Dubai and has comprehensive skill base and unsurpassed customer commitment ethos.
Perfectly positioned to grow your business, we have our fingers on the pulse of all things digital, as a top SEO consultant with the expertise to also carry out effective SMM and PPC campaigns.
Sources:
https://www.regalcreative.com/blog/real-estate-marketing-stats-2017
https://zephoria.com/top-15-valuable-facebook-statistics/
https://www.wiredseo.com/mobile-marketing-statistics-2017/
Recommended Posts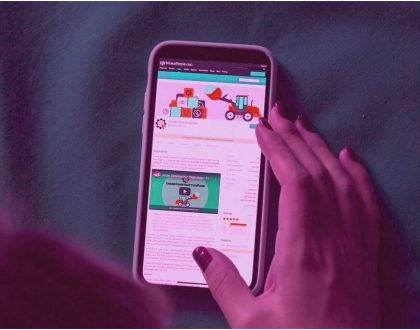 May 9, 2020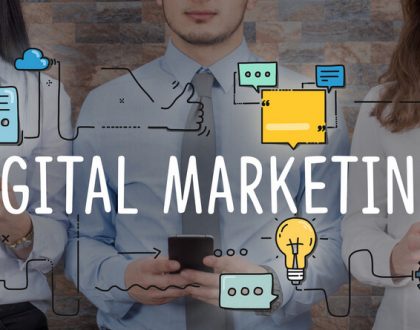 January 24, 2019