---
Organic search engine optimization SEO company
It's not hyperbole to state that digital marketing agencies must have a steadfast commitment to helping their clients achieve the best website user experience (UX). In the age of mobile browsing, this is more evident than ever. Nowadays you need an organic search engine optimization SEO company in Dubai who will have expertise and experience ranking websites for mobile searchers.
According to statistics, 85% of adults believe that a company's mobile website should be equal to, or better than, their desktop website. * Effective responsive website design and mobile optimisation must do two things: hone in on website elements that really matter and strip away those of lesser importance.
However, mobile devices traditionally imposed restrictions on website design. Three core mobile restraints can be identified as: reduced network speed and performance limitations, smaller screen size and the goal-focused nature of online browsing becoming tangled with exterior distractions, such as having to multi-task.
It's only by understanding and embracing these constraints that a knowledgeable digital SEO agency in Dubai, such as 3Digital, can understand the nature of mobile browsing. This allows the creation an intuitive mobile website that truly focuses on user experience. Here's just a few of the factors that must always be considered when designing a mobile website.
Don't settle for second best when it comes to mobile optimization. Phones are growing as the primary device people use every month. Google has even started ranking all websites based on how well they are optimized for mobile phones. So even if your industry is B2B, you need to have a site that works well on mobile. Let's look at what 3Digital does as a bare minimum below.
Loading Speed Should Be Two Seconds or Less for Optimized Mobile Websites
Online, people are impatient. Not with each other, but with the performance of websites. Sluggish website load times are the enemy of good conversion rates. If you don't want to see visitors leaving your mobile site in droves, you'll need to get that load speed down to the absolute minimum.
According to KissMetrics, 47% of online shoppers expect a mobile web page to load within two seconds. If browsers are made to wait three seconds, 40% abandon their intention of visiting the site. In short, every second counts. *
Not only that, loading time is a big ranking signal for Google. With the coming months likely to bring more and more websites optimised for mobile first browsing, it has never been more important for your mobile website load time to be milliseconds at worst. If your website suffers a lag in mobile load time, you may find yourself slipping further and further down the rankings as 2018 unfolds.
A Good organic search engine optimization SEO company  will "Get to the Point Fast"
Most mobile browsers are hunting information with focused determination. They want to find what they're looking for now. There's no time to waste. Decisions are made in an instant. Relevant information should be clearly visible – including where and how to buy.
Don't think that you must embellish with poetic and elegant vernacular to describe a product or service that customers must have in their lives. Get to the point. Be clear and concise. Remember customers have come to visit you online because they're already interested about you and what you can offer them. This is no more important than with the often reduced screen size of mobile devices.
What does this mean? It's time for ruthless editing. An experienced organic search engine optimization SEO company will be able to write content that attracts, informs and ultimately sells who you are to browsers. Headlines, taglines, bullet points and CTAs should all take customers on a journey, getting straight to the point. If you need a paragraph or two, don't waffle. Tell browsers what they need to know, and only what they need to know.
Use Only Clear and Complementary Images for Mobile Friendly Web Design
Just as you should examine your copy, so too should you apply the same ruthless focus to your images. On a mobile screen, space comes at a premium. You don't have the luxury of uploading image upon image – nor should you. All imagery must have one singular focus: advancing your point.
Of course, an image can tell a thousand words, but it shouldn't distract browsers from your CTAs, primary content or other essential elements. Remember too that when browsing on a mobile device, picture will be pinched and expanded at will by browsers.
As any first-rate digital marketing agency in Dubai will tell you, mobile images attract attention and can eclipse mere words. They are especially important for businesses and sectors that rely on visuals to sell products or services. You only need to see a heat map of eye-tracking studies to see what the eye is drawn to when online.
But, unless you're designing an e-commerce site, images should be used sparingly. Even if we forget the aesthetics for a moment, too many images can even slow page load time – something that you desperately need to avoid when thinking about mobile UX.
Align Your Website with Mobile Device Practices to Boost SEO Results
A successful mobile website is one that understands mobile browsing and aligns its features with that in mind. This is a critical part of the design process and – be warned – ignore this at your own peril!
Designers working for a respected SEO agency in Dubai, like 3Digital, understand that mobile users have developed their own lexicon of gestures and interactions to navigate mobile websites and apps. These features should always cater to the strengths and avoid the weaknesses of phone and tablet software and hardware.
What do we mean by this? Mobile device users know how to scroll a webpage, navigate a website, hunt for critical information and what their eyes are drawn to. Sound mobile website design takes advantage of this by implementing intuitive browsing. In short, the website design always gives browsers what they want swiftly and easily.
Organic search engine optimization SEO company with mobile friendly services
These are a few of the reasons why it's critical for user experience and responsive website design to form a perfect partnership. If you'd like to learn more or wish to learn how you can achieve a mobile website that attracts, engages and sells, contact 3Digital today!
3Digital is a multi-national full-service digital design agency located in the Business Bay in Dubai, the agency is based on a collaboration of close siblings and deep friendships that have lasted more than three decades. Our CEO, Rashad Al-Safar is based in Dubai and has comprehensive skill base and unsurpassed customer commitment ethos. Perfectly positioned to grow your business, we have our fingers on the pulse of all things digital.
Recommended Posts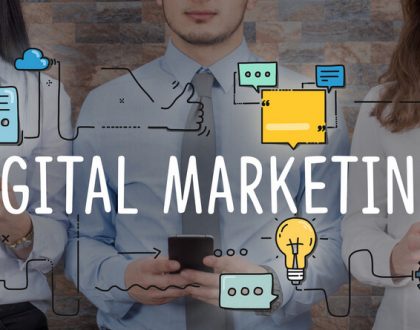 January 24, 2019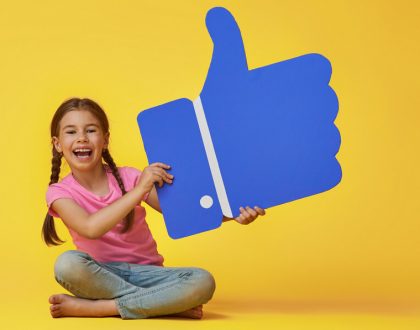 January 11, 2019