---
SEO Company Business Bay, in Dubai, UAE
3Digital has been ranking websites at the top of Google for over 13 years. Besides SEO (search engine optimization), we also help businesses to prosper in Social Media Marketing (SMM). SEO and SMM go hand in hand. They combine to improve "social proof" by having a visible presence on the best social media channels and Google. If someone spots you and Facebook, they should also be able to find you immediately on Google search.
Two Sectors in Dubai where SMM is Integral to Prosperity…and Two Lesser-Known Sectors that Would Benefit from the Skills of a Digital Marketing Agency in Dubai
The birth of social media has given rise to commercial opportunities like never seen before. A true game changer in every sense of the word, social media gives businesses a platform to reach, communicate and CONNECT with a wider – even global – customer demographic.
Not only that but before the days of Facebook, Twitter, LinkedIn, Instagram and YouTube, companies across Dubai had little opportunity to tailor advertisements based on the buying habits or consumer preferences of their customers. Today, ads are tailored to the minutest detail, ensuring that businesses get their products and service in front of buyers with serious intent.
In the social media age, the days of faceless corporations or word or mouth SME recommendations are long gone. And, more importantly, the days of businesses investing thousands of Dirhams to promote their products or services hoping for a comparable percentage increase in sales have been scattered to the four winds.
Social media marketing (SMM) will enhance your online brand visibility, boost traffic to your website, and can turn browsers into loyal customers. It's that simple. Here are two prominent sectors a good digital marketing agency in Dubai, like 3Digital (SEO Company Business Bay), will always recommend social media marketing for, and two lesser-known sectors that could use SMM to give their business a real rankings and brand awareness boost.
---
04 271 2254
Call Us Now for a Free No Obligation Quote
We can help with all your digital marketing needs. SEO, PPC, SMM, website design and much more.
---
Real estate digital marketing agency in Dubai for SEO and SMM
If there's one single industry in Dubai that should use SMM its real estate. A 2016 study found that 99% of the UAE population are active social media users. * This statistic tells us one simple fact – advertise on social media and you can reach 99% of the UAE population.
Given the competitive nature of the property market, keeping one step ahead of the competition is paramount to continued success. And how can businesses do this? By making a positive connection with their customers and building relationships – something that's at the core of social media marketing.
Building a healthy number of Twitter followers or adding friends on Facebook, estate agents can create their own client lists, identifying vendors who are looking to sell their home or buyers in intent on finding a new home.
Advertising the most recent property listings on Facebook or tweeting about a jewel of a property is one of the best ways to market a property and appeal to a vast buyer demographic. Successfully selling a home depends on effective marketing. Using an experienced social media agency in Dubai, real estate agents can take a proactive approach to property marketing, increasing their chances of selling a home quickly.
Recruitment companies benefits of and SMM and SEO Company (Business Bay)
As any recruiter knows, finding that candidate with the right qualifications, skills and experience for the role that you're recruiting for is vital to successfully filling the role.
Often, the higher up the corporate ladder the role is, the more difficult is it to find candidates with the required skill set – unless you use innovation digital marketing tactics to find that standout candidate who's bound to excel in the role.
A Dubai marketing agency can help recruitment agencies to effectively advertise listings, identifying choice candidates. Whether creating LinkedIn profiles or actively marketing roles on Twitter or Facebook, an agency can help recruitment agencies to cast a wide net – appealing to a broader range of candidates, whilst attracting new clients with their success in filling roles.
Manufacturing companies benefit from a SMM and SEO Company in Business Bay
Now, you'd be forgiven for furrowing your brow when we talk about manufacturing and social media marketing. True, manufacturing isn't exactly the first industry that springs to mind when thinking of SMM, but that doesn't mean that some proactive marketing cannot reap great rewards for manufacturing companies in Dubai.
Why? Well first, online brand awareness and consumer trust is paramount. People respond to, listen to and buy from people they trust – and like. By actively promoting your manufacturing brand ethos and experience through social media, you can build followers, and followers can be easily turned into buyers.
Not only that but, a good Dubai digital marketing agency will tell you that, compared to other sectors, there is very little competition in the manufacturing sector. This gives you an opportunity to do something that your competitors do not and build brand awareness to the widest demographic. And let's not forget, social media will connect your manufacturing business with customers that you may not have even considered before!
B2B Consulting should have an SMM campaign running as well as SEO
Don't underestimate the potential for social media to have a drastic and endearingly positive effect on any B2B marketing. Business Bay is a competitive area and a quality SMM and SEO company will help you be seen first.
Taking a collaborative approach, any Dubai-based marketing agency will be able to advise businesses on how to build strong and mutually beneficial business relationships online. Social media is a great way for businesses to engage with customers and professional contemporaries. Whether re-tweeting some pertinent industry news or sharing photographs of corporate retreats on Instagram, visible engaging content will grab attention.
Leveraging the power to influence that social media creates is one of the most effective ways that businesses can make new industry contacts and engage clients on a personal level – something that has become increasingly important in our modern business world.
When all's said and done instructing a digital marketing agency in Dubai to undertake a SMM campaign on your behalf offers zero risk and the opportunity of a staggering ROI.
Real estate, recruitment, manufacturing and B2B consulting are just four industries where SMM has been proven to have a profound effect, and when employed in tandem with a shrewd content marketing or PPC campaign, Dubai's glorious skyline could be the limit for businesses!
To learn more about how 3 Digital can help you grow your business through effective social media marketing, contact us today. Perfectly positioned to grow your business, we have our fingers on the pulse of all things digital. We lazer target SMM campaigns to reach only the most relevant potential customers in Dubai. SMM can transform many industries sales, so get in touch and we will let you know if yours is one of them.
Address: 3Digital, 706 The Binary, Business Bay, Dubai, UAE, PO Box 414195
Tel: +971 (0)4 578 6254
Sources:
https://www.statista.com/statistics/284504/united-arab-emirates-social-network-penetration/
https://www.huffingtonpost.com/anna-johansson/the-5-best-industries-for_b_8939930.html
Recommended Posts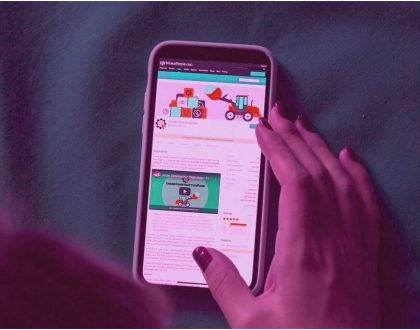 May 9, 2020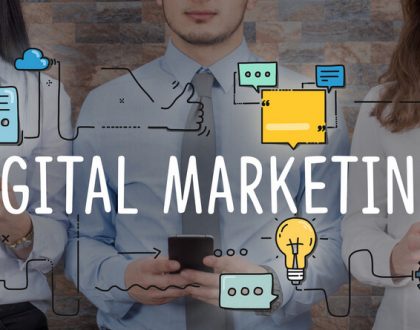 January 24, 2019