---
Benefits of SEO for Business in Dubai
Marketing is one of the most important considerations for any business in Dubai, no matter how large or small. Your marketing strategy reflects a great deal on you as an entrepreneur. Sure, in a larger business, marketing will either have a separate department within the business, or it might be outsourced to an outside agency. But any savvy entrepreneur will want to maintain some degree of oversight over marketing decisions as they are simply too important for anything else.
Benefits of SEO for Business in Dubai
Digital marketing is a strange beast, it at once requires that we adopt strategies that we know to be successful from the real world to the offline space, while also requiring us to think completely differently. This conflict is at the heart of the struggle to innovate with digital marketing campaigns. A well executed campaign can make a considerable difference to the fortunes of any business, while a squandered campaign can represent a catastrophic waste of funds.
Most businesses can increase their chances of success with their digital marketing by adopting a three-pronged approach: SEO, PPC, and SMM. Each of these strategies offers something different and by combining them, you get the best of all worlds. The long term benefits of SEO for small business in Dubai is that you will save on advertising costs in the long run, whereas large businesses are more likely to have spare budget for advertising as well as SEO.
Benefits of SEO (Search Engine Optimization)
Search engine optimization will help to ensure that when people search for terms relevant to your business, your website is listed as near to the top of the results as possible. SEO is the foundation upon which the other two parts of this strategy lie. Most internet traffic today is generated by search engines. Many of us use search engines every day, for a variety of purposes. Without them, navigating the internet would be considerably more difficult.
Part of raising your SEO score involves encouraging other websites to organically link back to yours. This raises your SEO score, bringing more visitors to your site and increasing your chances of link-backs, therefore raising your SEO further. 3Digital is a top Dubai SEO agency for small and large businesses. You can also look into how to get more traffic from Google Discover if you regularly update your site with new artciles.
PPC (Pay Per Click on Google Adwords and other platforms)
Pay-per-click advertising means that you will place an advert on other websites and blogs, but you will pay them based on the number of clicks your advert receives, rather than paying for the space itself. This makes PPC a cost-effective marketing method, and also makes it excellent as an auxiliary technique to stand alongside others, in this case SEO and SMM.
---
04 271 2254
Call Us Now for a Free No Obligation Quote
We can help with all your digital marketing needs. SEO, PPC, SMM, website design and much more.
---
PPC allows you to choose where you advertise; you can therefore target your marketing efforts and increase your chances of seeing a decent return. Having experts like 3Digital take over your PPC campaign management is the best way to get maximum ROI and fast sales.
SMM (Social Media Marketing)
Social media marketing is still a new field, and it is one that is very much up in the air right now. Recent events at Facebook mean that the relationship between social media companies and data could soon change. For now, however, social media is the king of marketing platforms. This is where you will generate the kind of buzz which will fuel an increase in SEO while also making your PPC adverts more effective.
In order for social media marketing to be effective, you need to consult with experts. When social media marketing goes wrong, the results can be disastrous.
By adopting a digital marketing strategy for your Dubai business which incorporates all of these techniques together, you are able to implement a marketing strategy that is more substantial than the sum of its parts. 3Digital specializes in this type of work and we are the people you should speak to first click here to request a quote so we can tell you what we can do for your Dubai business in terms of digital marketing.
Recommended Posts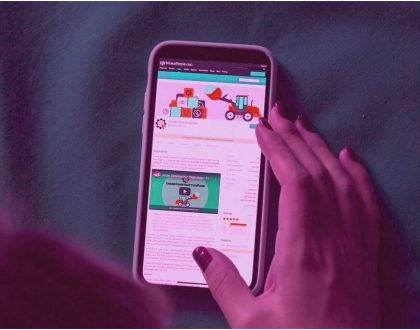 May 9, 2020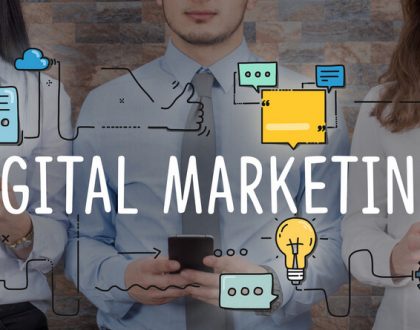 January 24, 2019