---
Mobile Optimization in Dubai
Over the last few months, you've may have heard the term, 'mobile-first indexing' bounded around marketing departments. This is the latest evolution in Google's continuing efforts to enhance browser user experiences whilst accurately reflect online behaviour trends. It's been 18 months in the making, but it now looks like one of the biggest shake-ups in the history of Google rankings is slowly being realised.
To the average business owner, mobile-first indexing may sound like another digital marketing trend to get their head around to stay competitive in the ever-changing online landscape. Those tentative about the change should consider this: users spend 69% of their media time on smartphones. * In a way, it's not unrealistic to say that a smartphone has become an extension of our hand!
Mobile Optimization in Dubai
The expertise of a learned SEO company in Dubai, like 3Digital, can help you gain a clear understanding of what's happening – and what you need to do.
Will your website continue its strong foothold in the rankings, or is it time to go back to the drawing board? What if you don't have a mobile-ready website? Here 3Digital will explain everything you need to know about mobile-first indexing.
Firstly, what is Mobile-First Indexing?
Mobile-first indexing means that Google will look at the content of the mobile version of your website and use this as a baseline to determine your ranking position. Historically, Google's index employed the desktop version of a page's content when evaluating the relevance to a user query.
However, since mobile internet browsing has now overtaken desktop, it seems only logical that for Google to continue to provide users with an exemplary user experience, they must re-configure search engine criteria.
It's important to remember that 'mobile-first' is not 'mobile-only.' There won't be a separate set of visible search engine page results for mobile content. If your website doesn't have a mobile version, desktop sites will still be included in the search engine results. However, a poor user-friendly mobile experience may have a negative impact on your ranking position. This is something that a sound SEO service in Dubai will be able to help you with.
What's important to remember is that mobile-first indexing represents a fundamental reversal in the way that Google thinks about your website and how it prioritises crawling and indexation. No longer are mobile sites treated as merely an alternative version of your website.
What Do You Need to Do About Mobile-First Indexing?
Before you hit the panic button and start calculating the costs of overhauling your online strategy, it's important to remember that mobile-first indexing is in its earliest stage. Testing will continue over the coming months.
Google has already said that mobile-first indexing will be rolled out very gradually – and only for those websites that the search engine feels are already fully equipped to handle the change, with minimal impact on ranking position assured.
This means that should the mobile and desktop versions of your site be identical (or if you're already the owner of a fully responsive website) you shouldn't expect to see much of a difference. However, as any knowledgeable SEO company in Dubai will tell you, there are several factors to bear in mind.
Responsive website owners should use the opportunity they have over the coming months to check that mobile page speed and load times are swift and that all images or dynamic elements are fully optimised for mobile browsing.
Should you feel a pinch of trepidation that your website isn't performing to the degree you'd like, your first action should be to contact an SEO service in Dubai to get their opinion.
When Will Google Index My Site Based Solely on Its Mobile Functionality
In short, not anytime soon. This is great for consumers weary of the change, but it doesn't mean that you don't need to be ready for the future. In December 2017, Google stated that they will be evaluating sites independently on their readiness for mobile-first indexing. They went on to state that this process has begun for a handful of sites and is being closely monitored.
Google have stated that they will continue to approach mobile-first optimisation with caution, helping webmasters be better prepared for the change. Most importantly, as of April 2018, Google does not have a timeline for completion.
It's believed that the switch to mobile-first optimisation will, more than likely, take several years. Google has yet to put a definitive time frame on it. Website owners will continue to see varying search engine ranking differences between their desktop and mobile site until such time that mobile ranking criteria is fully integrated and prioritised as a means of assessing the value of an individual site to the search query.
So, if you're considering a wholesale re-brand and re-design of your website this year, or in the near future, it's paramount that you instruct a SEO company in Dubai to build a fully responsive website that understands and compiles with Google's mobile-first search criteria.
Not only will this allow you to have a website that's geared for all devices, it may well allow you to leapfrog the competition, attracting more visitors to your website and increasing revenue from the moment the site first goes live!
Mobile Optimization in Dubai with a Leading SEO Agency
If you'd like to learn more about mobile-first indexing and discuss how 3Digital's SEO service in Dubai can help you build a site that get's the attention of Google and customers, contact us today!
3Digital is a multi-national full-service digital design agency located in the Business Bay in 905 Prime Tower, the agency is based on a collaboration of close siblings and deep friendships that have lasted more than three decades. Our CEO, Rashad Al-Safar is based in Dubai and has comprehensive skill base and unsurpassed customer commitment ethos.
---
04 271 2254
Call Us Now for a Free No Obligation Quote
We can help with all your digital marketing needs. SEO, PPC, SMM, website design and much more.
---
Sources:
https://www.biznessapps.com/blog/2018-mobile-marketing-report-stats-need-know/
Recommended Posts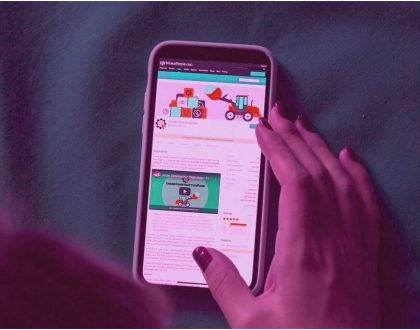 May 9, 2020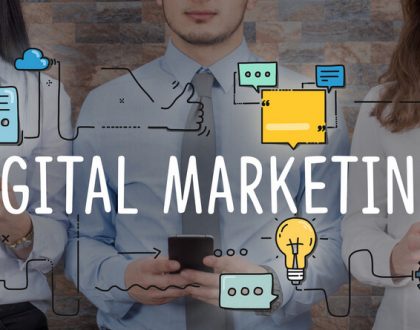 January 24, 2019