---
Four Ways that a Social Media Agency in Dubai Can Use Whatsapp to Help You Build Your Brand
Ask anyone in the know and they'll tell you that the fastest growing social media platforms in the world is not Facebook or Twitter, YouTube or LinkedIn, but Whatsapp.
This is no more apparent in the UAE where a staggering 97% or residents * have a Whatsapp account, as revealed by the Federal Competitiveness and Statistics Authority in January 2017.
In July 2017, Fortune reported that more than a billion people now use Whatsapp daily. * That's some growth for a social media platform that seemingly came out of nowhere little more than 5 years ago.
When you consider that Whatsapp is just basically a private chat messenger that allows you to send text, video and audio messages for free, and – perhaps more notably – that the platform is free of advertising, the staggering success the app continues to enjoy is enough to make even the most cynical social media marketer take their hat off.
But, and here's the rub, Whatsapp has proven to be a difficult platform to market businesses. Users cannot buy advertising space and connect with the one billion users. Only when you're invited can you communicate with fellow Whatsappers.
However, there are ways that a smart social media agency in Dubai can use Whatsapp to promote brand awareness and help clients to grow their business in 2018.
---
04 271 2254
Call Us Now for a Free No Obligation Quote
We can help with all your digital marketing needs. SEO, PPC, SMM, website design and much more.
---
Cultivate an Engaging Brand Persona
Whatsapp is a place for friends. It's personal and intimate – an app where arrangements are decided, laughs are shared, and new connections made. It's private and personal, so it stands to reason that to grab the attention of users, brands need to cultivate an engaging brand persona that embodies these qualities.
The best social media connections are those that bring value – and add some entertainment, enriching your online experience. Now, we're not saying that every business needs to reinvent their brand just to suit a platform like Whatsapp, but effective social media marketing in Dubai should see businesses become more approachable, attracting a greater audience.  
Not only that but, Whatsapp enables brands to invent a persona to appeal to their target demographic. For instance, brands that wish to appeal to a younger audience can create campaigns that will appeal directly to that demographic. Why not use Whatsapp to raise awareness for an exclusive event? Let's say you're opening a new restaurant or bar, make sure that your Whatsapp number clearly displayed as part of the event marketing. You could invite people to text or call the number and make a reservation.
Customers can attend the hottest night in town and you can get plenty of people through the door on opening night! Clearly state that there are a limited number of tickets and before you know it, you could have an influx of calls or texts with people anxious to book their place.

Push Engaging and Relevant Content
90% of all SMS messages are read within 3 minutes of being received. That means you can make an instant connection, getting your message across and building your brand. But, what good is this kind of immediacy if your content is bland, uninspired and of little value to the recipient?
Content is king. It can attract or repel customers in a matter of seconds. It's important that every text, image, link or video sent by a business is carefully thought out. Only choose content that adds value to your brand  – and prompts action. This is especially true when you consider this: Whatsapp has a higher engagement rate than Facebook!
Why not create a Whatsapp number to offer users industry news and stories as and when they happen? Instead of using search engines to find stories, users get immediate notification of what's happening, as and when it does.
A social media agency in Dubai can create a Whatsapp account for your business and push relevant content out to your customers. This builds brand authority and engagement – and builds customer loyalty.
Streamline Customer Service Processes
Customer service in an integral part of any business, but the larger the size, the greater the investment in customer service will have to be.
Consider this: you have a client database of 100 and a dedicated customer service team of ten. That means one tenth of a customer service agent's time is devoted to a single customer. Now consider that you have a business with a 1000-strong client base, or even a 100,000-strong client base. How do you effectively service your clients?
Streamlining customer service processes will help you provide a better service to your clients – and save you money. Creating a Whatsapp number where customers can contact you with any queries they have saves equipment costs and staff hours.
Santander Bank, for instance, does have a Whatsapp customer service number where you can chat with the bank, post queries and resolve any issues you may be experiencing. Using the expertise of a digital marketing agency in Dubai, you can setup and manage a Whatsapp customer service account that will save you much time and money – allowing you to focus on other areas of your business.
Research Consumer Demographics
Although Whatsapp has so far not been used to conduct in-depth consumer research, there's no reason why the social media platform can't be used to connect with a consumer demographic and learn important information to help you grow your brand.
Not only is the platform free to use but getting direct answers for relevant questions from those whose opinions really matter is a great way to improve your value proposition and ongoing service.
Not only that but starting an internal Whatsapp group with company employees is a great way to gauge happiness and career satisfaction – allowing you to tweak or change policies that affect long-term employee retention. And it only cost you a modicum of time – and zero cost.
This is just another of the reasons why you should instruct a digital marketing agency in Dubai to setup a Whatsapp account on your behalf. Once you know how to leverage Whatsapp, you can improve every aspect of your business.  
So, there you have it, four ways that you can employ Whatsapp social media marketing in Dubai to improve your business. If it sounds of interest, contact 3Digital today. We'll put your business on the Whatsapp map! We are one of the best SEO agencies in Dubai. 
---
04 271 2254
Call Us Now for a Free No Obligation Quote
We can help with all your digital marketing needs. SEO, PPC, SMM, website design and much more.
---
Sources:
https://www.khaleejtimes.com/news/general/here-are-uaes-most-popular-social-media-apps
http://fortune.com/2017/07/28/whatsapp-one-billion-daily-users/
https://frontapp.com/blog/2015/10/07/why-sms-is-the-new-channel-for-customer-support/
Recommended Posts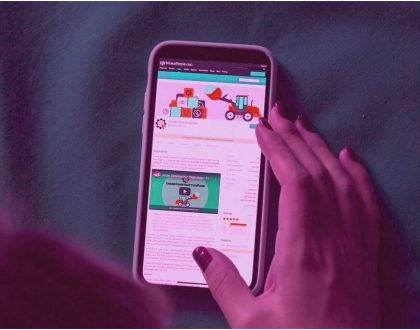 May 9, 2020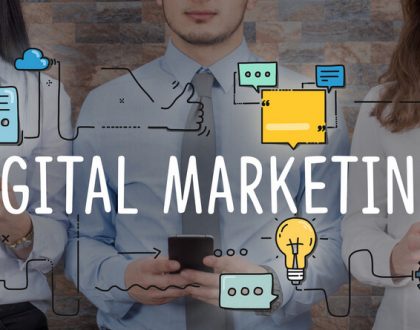 January 24, 2019