---
Four Reasons Why Your Restaurant Needs Facebook Marketing in Dubai – Right Now!
Dubai residents have become compulsive foodies – and with eateries of just about every cuisine under the sun it's not hard to see why.
According to a Khaleej Times online poll, 35% of Dubai residents dine out at least 2-3 times a week. 43% of residents dine out at the weekend. What's, perhaps, more striking is that in 2016 UAE food blogger, Food Sheikh calculated that Dubai is home to almost 10,000 restaurants! *
Traditionally, word of mouth recommendations were the best and most cost-effective ways to attract new diners to your restaurant. With the huge sums of money restaurants spend on fit-outs, licencing and employee wages, marketing is often an activity that slides down the list of priorities.
Yet, every business needs to have an effective marketing strategy to succeed. So, how can you convince Dubai residents that they want what's on your menu without spending a fortune? Social media marketing (SMM). And here's why.
Spreading the Word of Your Business on Facebook with SMM
In the UAE, social media is a huge part of people's lives. It's estimated that as many as 96% of UAE residents are active WhatsApp users. That's a scary amount of coverage. Not only that but, according to market research company, YouGov, UAE residents spend five hours a day on Facebook.
So, surely if you're considering the most effective way to market your restaurant, you must consider Facebook social media marketing in Dubai. Facebook allows restaurants to interact with diners, promoting special offers and enticing customers to come and sit down at a table.
Real-time communication also allows for more opportunity for restaurants to spread the word. Post HD images of your most popular dishes, chat with customers or use the day's events to draw customers attention to your restaurant. All it takes is a few posts and you could have bookings all night long!
Social Media Marketing Doesn't Cost Much
So, let's say you decide to not engage in social media marketing in Dubai for your restaurant. What are you other options? Printed flyers? Partner with a local business? Distribute coupons, billboard? Publicity stunts? What about creating a television ad?
What do all these marketing activities have in common? They're time consuming – and expensive. The beauty of Facebook SMM is that compared to other forms of offline, and online marketing, activities are completed quickly and easily – all you need to do is update your status, post something, add friends and like some stuff! However we take it further with highly targeted advertising which can also be run on your Instagram account.
Not only that but for a much more affordable cost, Facebook marketing in Dubai allows your restaurant to reach a greater number of potential customers than any other offline marketing activity.
---
04 271 2254
Call Us Now for a Free No Obligation Quote
We can help with all your digital marketing needs. SEO, PPC, SMM, website design and much more.
---
Many Restaurants Aren't doing SMM in Dubai
As surprising as it may sound, many local restaurants in Dubai have a lethargic, or worse, non-existent social media strategy. This presents you with an opportunity to increase your brand exposure with very little competition.
Imagine for a second that you're strolling through Dubai's streets and suddenly begin salivating at the thought of Cantonese food. You take out your iPhone and search for local restaurants, only to find one a stone's throw away.
Restaurants that aren't employing proactive Facebook marketing in Dubai will slide down the search listings – regardless of how effective and engaging their SEO campaign and website is. Results-driven SMM should always be employed along with an SEO campaign and website design. This will increase brand exposure, directing customers to your restaurant.

Improve Customer Experience by Getting More Reviews and Feedback
We dine out for the experience as much for the food. It's all about building a relationship with your customers, engaging them so that they come back, again, and again, and again.
Facebook can really help you to understand your customer demographic, find what they like about your food and hospitality –  and what they don't. These valuable insights can help you to start conversations, interact and precisely tailor your restaurant around what your customers want.
This information can prove vital when designing a long-term prosperity and growth strategy for your restaurant. You could tweak the menu, create a more inviting atmosphere, hire entertainment or even redecorate the interior to suit the needs of your customers – thereby creating a more enticing experience for your customers.
So, as you can see, restaurants that aren't employing social media marketing in Dubai, specifically Facebook marketing, are hindering their chances of making their restaurant the must-visit eatery that it could be.
To find out more about how social media marketing can help you spread the word of your restaurant across Dubai, contact 3Digital today!
3Digital is a multi-national full-service digital marketing agency located in the Business Bay in 905 Prime Tower. The agency is based on a collaboration of close siblings and deep friendships that have lasted more than three decades. Our CEO, Rashad Al-Safar is based in Dubai and has comprehensive skill base and unsurpassed customer commitment ethos.
Perfectly positioned to grow your business, we have our fingers on the pulse of all things digital. You should also find 3Digital helpful as a PPC agency in Dubai, which offers you more customers now!
To get a quote click here to contact us.
Sources:
https://www.khaleejtimes.com/lifestyle/food/eating-out-is-on-everyones-menu-in-the-uae
http://www.hoteliermiddleeast.com/pics-26851-dubais-restaurant-scene-in-facts-and-figures/
http://gulfnews.com/news/uae/society/uae-residents-spend-5-hours-a-day-on-facebook-twitter-1.1857161
Recommended Posts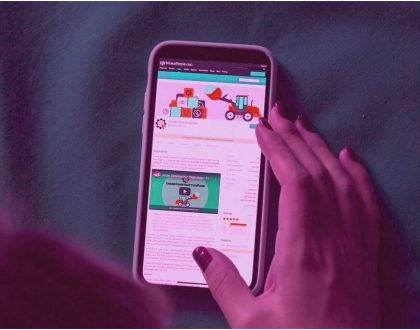 May 9, 2020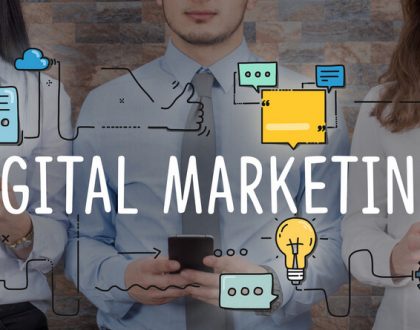 January 24, 2019