---
Four Reasons Why You're Medical Practice Needs an SEO Agency in Dubai
Did you know that 77% of patients use search engines to find information about medical practices, before booking an appointment? *
This tells us one thing: patients are researching practice websites, social media profiles and patient reviews before deciding whether they favour one medical practice over another.
In today's ultra-competitive digital age, having that edge over the competition is vital. No sector is exempt from this ethos. Even the medical practices – which, arguably, could be considered to have taken a mite slower to join the digital party – face concerted online competition from other practices across Dubai hoping to appeal to patients.
Digital marketing could hold the key to allow you to better serve the community, help more patients in need of medical care, and grow your reputation. Here are just a few of the reasons why the services of an SEO agency in Dubai will help your medical practice prosper.
Engaging and Interacting with Patients Couldn't Be Easier with Good Website Optimization
How often do you hear about the doctor's bedside manner being integral to the quality of care? What if you could connect with not only one, two or three patients, but thousands, even hundreds of thousands every single day?
This is the benefit of social media. Facebook, Twitter, even Whatsapp and Snapchat enable anyone to engage with groups of people – and for a medical practice what better way is there to engage with any help large groups of patients!
A simple Twitter post or Facebook comment could well be enough to instil trust in patients that you otherwise wouldn't have the opportunity to reach. These public interactions will also build awareness around your practice, allowing you to attract more patients – and are easily cultivated by a dedicated SEO agency in Dubai.

More Patients are Online than Ever Before – Improve your Web Presence
The rise of websites like Web MD prove that in today's world more and more patients are seeking medical advice online. Patients are, quite rightly, advised to take diagnostic information with a pinch of salt. When all's said and done there is no substitute for a trained medical professional.
It's estimated that as many as 93 million Americans (or 80% of Internet users in the country) have searched for answers to a healthcare condition online. This means that for a medical practice to attract patients it must have an attractive website. How is this achieved? By employing the services of a digital marketing agency that understands website design in Dubai.
A Dubai-based digital marketing agency, like 3Digital, understands how to design a website that draws attention, engages visitors and prompts action. It's as much as art-form as it is a technical exercise. From selecting the right colour palette that appeals to visitor's eyes and accurately represents a medical practice to creating engaging, fully optimised content, an SEO agency in Dubai will help you to create a website that helps grow medical practices.
---
04 271 2254
Call Us Now for a Free No Obligation Quote
We can help with all your digital marketing needs. SEO, PPC, SMM, website design and much more.
---
Improve Your Online Reputation
How others perceive your business online is paramount. It's all about cultivating trust. This quality is no more important than in the healthcare profession.
Branding is necessary for success longevity. Patients make emotional connections to medical practices – which they associate with feelings of care and compassion. Every medical practice should, along with professionalism, do their utmost to make every patient feel at ease from the moment they walk into the practice.
Transparency, honesty and a dedication to providing the foremost levels of patient care are at the heart of how a medical practice will improve its reputation online. By simply as sharing positive patient feedback on Facebook or Twitter, you can build your medical brand and show your intention to provide a transparent service.
Studies have shown that 88% of people trust online reviews as much as a personal recommendation. A digital marketing agency can help your medical practice design with your website design Dubai and create a site that highlights patient feedback, engaging and converting browsers into patients from the moment they visit your website.
You Can Become a Thought Leader with the Right Strategy
Keeping active by regularly posting content that adds value to your brand on your social media platforms is not only a great way to direct traffic to your website, but to build brand authority.
However, what every medical practice needs to do is not post academic articles and blogs sporadically and without any context but have a clear strategy on everything that tells the story of the practice online.
An SEO agency in Dubai can design a clear digital marketing strategy that draws potential and existing patients to your practice by creating and sharing engaging content on all relevant platforms. When correctly executed, a short and long-term strategy will generate interest, engage on a personal level with your patients, and convince them of your medical expertise.
So, there you have it! Four reasons why your medical practice should be engaging the services of a digital marketing agency. If you'd like to learn more, contact 3Digital today, we'd be happy to help your medical practice thrive! If you are a chiropractor see our friends Chiroscout.
3Digital is a multi-national full-service digital design agency located in the Business Bay in 905 Prime Tower, the agency is based on a collaboration of close siblings and deep friendships that have lasted more than three decades. We are based in Business Bay in Dubai and have a comprehensive skill base and unsurpassed customer commitment ethos.
Perfectly positioned to grow your business, we have our fingers on the pulse of all things digital.
To find out more about how we can help your, click here to request a quote.
Sources:
http://intrepy.com/20-incredible-medical-marketing-statistics/
http://www.nbcnews.com/id/3077086/t/more-people-search-health-online/#.Wg73-DfLfIU
https://www.forbes.com/forbes/welcome/?toURL=https://www.forbes.com/sites/jaysondemers/2015/12/28/how-important-are-customer
Recommended Posts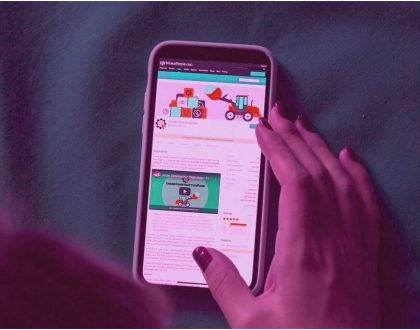 May 9, 2020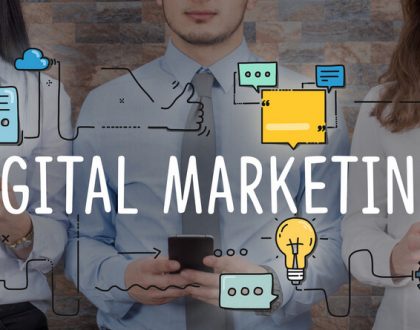 January 24, 2019