---
Digital Marketing in Dubai Has Revolutionised the Automotive Industry
Here's Why You're Automotive Business Must Have an Effective Social Media Strategy
The luxury vehicle market in Dubai is healthy. The Middle East boasts the highest spending per capita on luxury vehicles than any other region in the world. In the UAE, it's estimated that the luxury vehicle market accounts for just under 17% * of the entire vehicle market.
It's true to say that Emirates like their vehicles. 2016 alone saw an estimated 1.4 million vehicles sold, second only to Saudi Arabia in the GCC car sales market. Even though, according to some industry insiders, GCC car sales are experiencing an overall slump in sales.
Now, slump in sales or not, it's fair to say that competition in the automotive industry in Dubai is fierce. Retailers need to grab and hold the attention of prospective buyers to secure their business. An experienced online marketing agency in Dubai, like 3Digital, has the ability the design social media campaigns to make sure that every automotive business can thrive.
Here are the reasons why your automotive business needs to have effective social media campaigns.
Get Your Business Noticed Online with a Digital Marketing Plan
Traditionally, car manufacturers relied on television or print articles to promote their vehicles. But the evolving marketing landscape has led progressive brands to jump on the digital marketing bandwagon.
Statistics published at the start of January 2018 outlined that 95% of adults between the ages of 18-34 follow a brand's social network. Perhaps more staggering, every single day an additional 1 million active social media accounts across different platforms are created. *
In choosing not to use social media marketing (SMM) automotive brands are missing out on a big slice of the potential customer pie – especially when you consider that visual content is 40 times more likely to get shared on social media than other types of content.
If that's not enough to convince you to use an SEO company in Dubai, like 3Digital to manage your social media strategy consider this: there are 1.5 billion logged-in monthly YouTube account users. Just imagine the number of potential customers that you could reach – and offer engaging and valuable content to if you employed the services of a digital marketing agency in Dubai.
---
04 271 2254
Call Us Now for a Free No Obligation Quote
We can help with all your digital marketing needs. SEO, PPC, SMM, website design and much more.
---

Grab Attention through Inspiring Images on Your Website and on the Social Networks
With such a wealth of eye-catching and awe-inspiring designs, it's fair to say that how the vehicle appearance is more important than ever. Buyer's want that wow factor, they want to be seduced by a car's appearance – this is what will grab attention.
The most prominent social media platforms encourage users to share images. Unsurprisingly, cars are among the most popular images shared by users online. Instagram users, especially the more affluent ones, are continually posting pictures of the cars to become the envy of all their friends. Now, we're not saying that social media in Dubai is dominated by the Rich Kids of Dubai and their Instagram accounts, but what we are saying is that a picture can tell a thousand or, sometimes, ten thousand words.
A marketing agency in Dubai can create and update an Instagram account with original, visual content that is both engaging and informative to buyers. Images should be focused on the USPs of vehicles and value to owners. The moment that new vehicles hit the showroom they can be shared with followers – as can any special offers. This is a great way to accelerate buyer's intentions to purchase a new car.
People Buy Cars Online
If you need any further evidence that social media in Dubai and the automotive industry are becoming increasingly interlinked, then you need only consider that increasingly the car-buying process is done on social media – and it's not just in Dubai either.
In October 2016 a buyer paid £825,000 for a fully restored vintage Aston Martin DB5. The purchase was made using Apple Pay on car buying app, Vero. If this isn't a sign that car showrooms across the world could soon be left in the dust as apps and social media platforms become the primary means that consumers buy vehicles, we don't know what is.
However, it's not strictly niche apps that are encouraging consumers to buy vehicles online. Facebook Marketplace allows local people to connect to buy and sell goods, including cars each month.
The rapid rate that social media in Dubai and digital marketing are emerging into the automotive market should be enough to convince those in the know that the two industries are in the throes of a revolution.
So, how can a digital marketing agency in Dubai help? Well, they have expert knowledge and experience not only of the current trends but what the future will hold, allowing your automotive business to position itself in a way that it can yield an immediate and long-term ROI, by employing effective digital marketing campaigns that mirror the nature of the automotive industry.
So, if you've watched the competition accelerate into the distance, why not use the services of a leading online marketing agency in Dubai like 3Digital TODAY!
3Digital is a multi-national full-service digital design agency located in the Business Bay in 905 Prime Tower, the agency is based on a collaboration of close siblings and deep friendships that have lasted more than three decades. Our CEO, Rashad Al-Safar is based in Dubai and has comprehensive skill base and unsurpassed customer commitment ethos.
Perfectly positioned to grow your business, we have our fingers on the pulse of all things digital.
---
04 271 2254
Call Us Now for a Free No Obligation Quote
We can help with all your digital marketing needs. SEO, PPC, SMM, website design and much more.
---
Sources:
https://www.visitdubai.com/en/business-in-dubai/why-dubai/news-and-insights/dubai-auto-motor-industry-export
https://www.dreamgrow.com/21-social-media-marketing-statistics/
Recommended Posts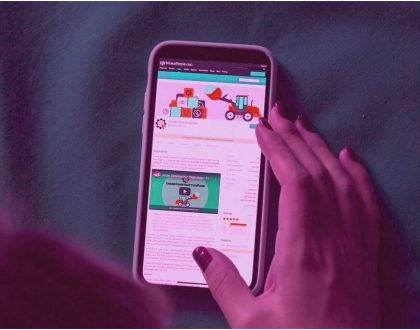 May 9, 2020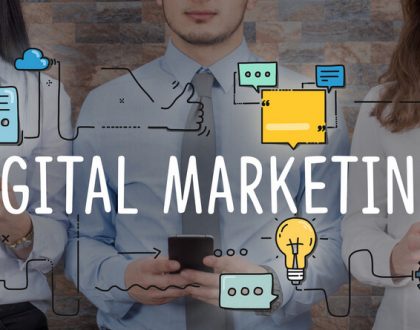 January 24, 2019