---
Digital marketing companies agencies Dubai SEO social media
An effective social media strategy will clearly articulate your brand message, take a multi-platform approach and, most importantly, engage, entertain and educate your customers. It's your voice; your chance to reach out and connect with everyone that values who you are and what you do.
According to statistics, by next year they'll be an estimated 2.77 billion social media users globally – an increase of three hundred and ten million – in just two years. It's clear that social media's skyward trajectory isn't going to plummet anytime soon.
Digital marketing companies agencies Dubai SEO social media
Even if you're not utilising social media to its full capacity, you can guarantee that your competitors are. To get that vital edge over the competition, you need to do more than tweet the most recent industry news, like a few Facebook posts or share pictures of the day-to-day office activities on Instagram.
You need to get creative. Here are four ways that a social media agency in Dubai can help amplify your social media strategy, building brand awareness and customer loyalty with innovative and creative campaigns.
The Authority of Influencer Marketing
There's little doubt that having a powerful influencer on your side will bolster the authority of your brand. In the digital age, trust is paramount. People buy into those they trust – and like. Besides social media influence it is important to also appear top in Google when people search for your business or relevant search phrases, which is why SEO is vital.
Need further evidence of why you need a marketing agency in Dubai to reach out and build relationships with social media influencers on your behalf? Some of the world's leading brands, including Nike and Rolex invest heavily in influencer marketing.
Influencers are this generations online content creators, distributing organic content that builds engagement, drives traffic to your site and amplifies your brand. In an age when browser have grown wise to 'hard sell' content and false advertising, influencer marketing is one of the most powerful ways to get your message across.
---
04 271 2254
Call Us Now for a Free No Obligation Quote
We can help with all your digital marketing needs. SEO, PPC, SMM, website design and much more.
---
Engage Customers with Relevant Content at Just the Right Time
How often do you turn to Twitter or Facebook to get the lowdown on what's going on? Upon searching for news as it happens, would you Google it or would you jump to Facebook or Twitter?
When browsers want to find out what's going on, most will turn to a faithful social media platform, like Twitter or Facebook. Here they can get the lowdown – and engage with others, read or view reactions whilst sharing thoughts and opinions.
All social media platforms use algorithms to decide the content that's pushed out for everyone to see. Facebook and Instagram use customer engagement as the primary factor in determining what users will see.
The level of engagement is determined by user comments. The more people interact with content, the more prominently that content will appear in social media feeds. It's all about engaging your audience, holding their attention and compelling them to act – something that a social media agency in Dubai is well-versed in.
Monitoring content performance across social media channels and responding quickly to customer engagement will bolster brand opinion. Even better is when brands offer unique insight, content and communication – that really gets the attention of browsers and something that an online marketing agency in Dubai, like 3Digital, knows just how to do.
Delight People with Your Creativity
Think about the type of online content you respond to for a moment. Do you feel drawn to something you've seen ten times before, or does something new, engaging and fun catch your eyes? We're betting it's the latter.
The more creative your social media strategies are, the more successful they're likely to be. This is what an experienced social media agency in Dubai, like 3Digital, can do for you.
Airbnb's We Are Here Facebook Live campaign was a fine example of how to get an audience engaged in who you are and what you do. The campaign focused on showing travellers just how much they can do in cities across the world, and the best part? Airbnb could help them enjoy once in a lifetime experiences!
Viewer-driven content, like that of Facebook Live, has proven very popular. One poll of 700 professionals found that 82% stream believe that Facebook Live is a great way to connect with new and existing customers, thereby offering their business a strategic advantage over the competition. *
Live video may at first sound daunting, but there are few better ways to really connect with an audience, show they who you are as a brand and build long-term brand loyalty.
Don't Rely Too Heavily on One Particular Platform
Only a few short years ago, Twitter was the go-to platform for professional social media marketers. However, over the last few quarters, much has changed. As reported at the start of February, monthly user growth is stalling. In the USA, monthly the total monthly users slipped from 69 to 68 million. * It seems clear that social media browsers are migrating across to other platforms to absorb content.
Facebook had long-held the mantle as the best social media platform for marketers, yet as we enter the second quarter of 2018, it seems that Instagram is blossoming in popularity. Whether this is to do with Instagram being a mobile social media platform or because of user burnout on competing platforms is still open to debate, but what seems obvious is that a creative social media campaign, driven by a marketing agency in Dubai, should encompass a multi-channel approach.
What is true is that no one has a crystal ball to tell them which platform will be the darling of social media users in the future. Apps like WhatsApp are proving enormously popular in Dubai, whilst 62% of citizens gravitate to Snapchat. *
SEO and social media marketing services
What seems clear is that relying too heavily on one platform won't start expansive conversations about your brand. Instead social media marketers should focus on developing an understanding on target demographics and tailor all social media activities to what appeals to this group of people.
Taking a multi-channel approach and creating complementary campaigns that offer something fresh and new is also a great way to amplify your social media campaign – something that a social media agency in Dubai, like 3Digital, care experts in.
If you feel that your social media campaigns are hardly being maximised and need a shot in the arm, contact 3Digital today. With your input, we can build creative campaigns that will have people flocking to your business, confident that you have what they need.
3Digital is a multi-national full-service digital design agency located at 706 The Binary, Business Bay, Dubai, UAE, PO Box 414195
Tel: +971 (0)4 578 6254. The agency is based on a collaboration of close siblings and deep friendships that have lasted more than three decades. Our CEO, Rashad Al-Safar is based in Dubai and has comprehensive skill base and unsurpassed customer commitment ethos.
---
04 271 2254
Call Us Now for a Free No Obligation Quote
We can help with all your digital marketing needs. SEO, PPC, SMM, website design and much more.
---
Sources:
https://www.statista.com/statistics/278414/number-of-worldwide-social-network-users/
https://www.theverge.com/2018/2/8/16957354/twitter-q4-2017-earnings
https://www.khaleejtimes.com/news/general/here-are-uaes-most-popular-social-media-apps
Recommended Posts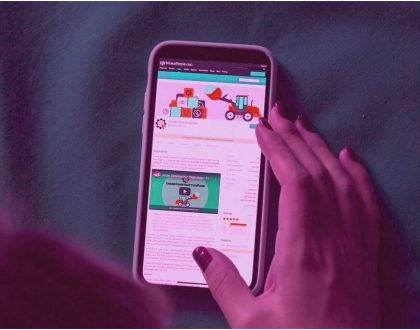 May 9, 2020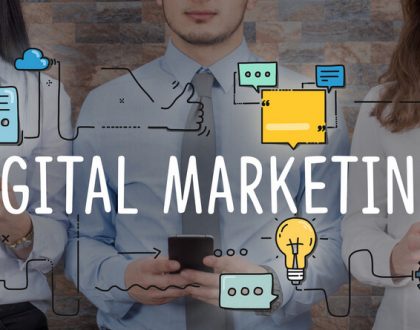 January 24, 2019