---
3 Reasons Why Expats Need a Digital Marketing Agency in Dubai for Web Design Starting a Business
So, you've emigrated to Dubai and decided to put your entrepreneurial skills to good use by starting a business. Fantastic! Actively encouraging an entrepreneurial ethos, Dubai is one of the best places in the world to start a business.
Once you've selected a Free Zone, confirmed that you have visa eligibility to become a business owner, found a local UAE sponsor for business start-up, and employed the services of registration agent to support you throughout the registration process, it's time to think, 'okay, what's next?'
That's easy. It's time that you hire the services of a digital marketing agency in Dubai. Your website must attract attention, offer an immersive user-experience, and include engaging content throughout. The bottom line is that you want to take visitors on a journey as they browse your website – with the destination being a sale.
Here are three key reasons why expats need to hire the services of a digital marketing agency to design a website when setting up a business in Dubai.
Bespoke Web Design
Images draw attention. Words sell. Accepted statistics tell us that browsers spend 6-8 seconds when they land on a website before deciding if they want to click-through. This means that a new business has seconds to convince potential customers of the merits of their service.
How can a digital marketing agency in Dubai do this? With a website design that reaches out and grabs visitors. An experienced digital marketing agency will work with you to create a bespoke website design, giving your new business a strong online identity and immediately instilling visitor confidence.
Don't be fooled by all the website and CMS platforms that promise that anyone can design a website that's both aesthetically appealing and technically sound. To achieve the best possible ROI on any digital marketing investment, you must hire an agency. Why? Well for starters, agencies know how to direct traffic to your website.
---
04 271 2254
Call Us Now for a Free No Obligation Quote
We can help with all your digital marketing needs. SEO, PPC, SMM, website design and much more.
---
It's all good and well to have a website that grabs and keeps and holds attention, but you need to make sure that customers can find you online. In short, your website needs to rank well.
This is paramount for any new business. An experienced digital marketing agency in Dubai will create an effective SEO campaign, ensuring that your site is found by customers – converting browsing into buying. Unless you're an SEO guru who knows your link building from your latent semantic indexing, any new business will need the help of a Dubai-based digital marketing agency.
Effective SEO requires a multi-faceted SEO skillset. The days of creating hundreds of back links and creating content with a 4-5% keyword density is long gone. Today, Google algorithms are highly sophisticated – focusing on the value of your website.
In 2017, your website should be focused on one primary factor – value. All copy must be topical, focused and substantial – the more information you have, the better chance of selling yourself! Simplify everything, making it east and easy to digest. Use a mixture of images, infographics and written copy to sell the business. Don't waffle or bore any prospective customers – engage them!
Google likes specific long-tail keywords. The more generic and specific your keywords are, the less likely you are to attract the type of customers you need to sell to. A leading Dubai-based digital marketing agency will be able to research and use only those keywords that will help propel you up the rankings.
Good SEO will reduce your bounce rate by focusing your website on user-experience. Every element on the site must have a purpose. You want visitors to come with you on a journey as you give them every reason to buy from you. This is exactly what a digital marketing and web design Dubai company will do for your new business.
Remember: website design and digital marketing doesn't stand still. It's constantly evolving. Expats need to know that every new business, regardless of sector, must take advantage of the latest practices and tends. This gets them noticed. This encourages those sales that are so vital in the first year of trading. If you have even one question, employ the services of a digital marketing agency in Dubai – they're here to help your business not only succeed but thrive!
Branding Experts
Think about some of the world's best-loved brands: Apple, Coca-Cola, McDonalds Facebook, Google, Microsoft. What do they have in common? You know who they are in a millisecond. How did they do this? Well, for starters they have a brand that's instantly recognisable.
Your brand is very important. When starting a business, you need to think about what your business stands for and what its value is. This should then be woven into every element of your online marketing. What do you want your customers to say about you? Get this right from the start and you're on your way to success immediately.
Believe it or not, simple things matter. Did you know that your brand colours increase customer recognition by up to 80%? * This is the kind of knowledge that only a digital marketing agency can tell you. It's also the kind of information that will prove invaluable to a start-up business in Dubai. We will happily give you blogging tips for SEO and visitors.
These are just three of the reasons why an expat starting a business must use an experienced digital marketing agency. In truth, we could list 8, 9, 10 or more reasons. But let's not get ahead of ourselves. The bottom line is that if you're an expat and want your business venture to be successful, you need to use an experienced and knowledgeable digital marketing agency in Dubai.
Sources:
https://www.bopdesign.com/bop-blog/2015/10/15-crazy-branding-stats/
Recommended Posts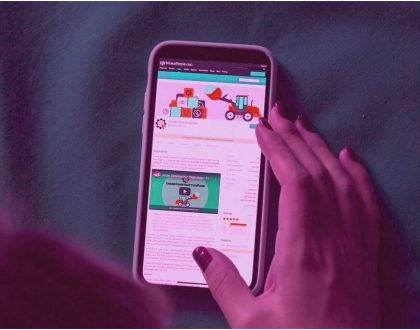 May 9, 2020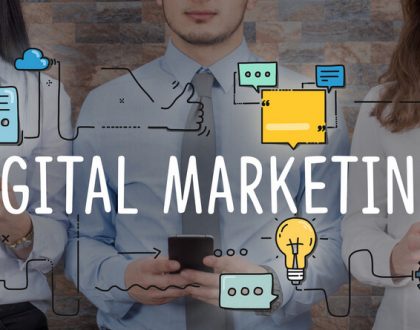 January 24, 2019